Snakes!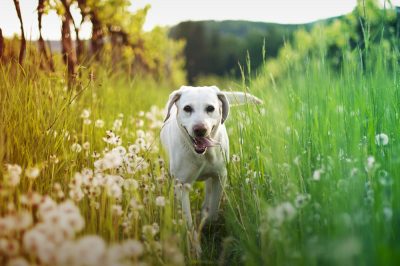 As we are heading out to enjoy the warmer weather, so are the snakes that we share our parks and river areas with. Snakes seek out warm places to sun themselves as well as an ongoing supply of food and sometimes travel into homes and yards in search for these. During these searches snakes can come into contact with our pets who get too inquisitive and end up being bitten.
Some things you can do to discourage reptilian visitors in your home and protect both them and your pets are:
Keep the grass in your yard and around your fences short, and avoid having piles of rubbish or garden waste lying around
Ensure your property is not a attractive to mice and other small vermin such as mice are an attractive food source to snakes
Keep cats inside or confined to an enclosure to prevent them from paying a visit to the small critter buffet that the snakes will already be attending.
When walking your dog, keep them on lead and stick to the footpaths
If you think that your pet may have been interacting with a snake, please carry them to the car and get them straight to the nearest vet.
Signs of snake bite toxicity in dogs include:
Sudden weakness and collapse. Your dog may collapse suddenly after being bitten then rise again and appear fine for a short me while the adrenaline is present before collapsing again.
 Muscle tremors or twitching
Reduced ability to blink and dilated pupils
Vomiting
Paralysis
Death if treatment not started early enough
Signs of snake bite toxicity in cats include:
All symptoms seen in dogs
The progression of the toxicity may be slower as cats are more resistant to the venom
They will often hide themselves away in a quiet place
May appear "floppy" and cry out when touched
When in doubt always bring your pet to the clinic if there is a chance they have been bitten. We have simple in clinic testing that can give us an answer fast and ensure your pet receives instant treatment if required.
Feeling the Heat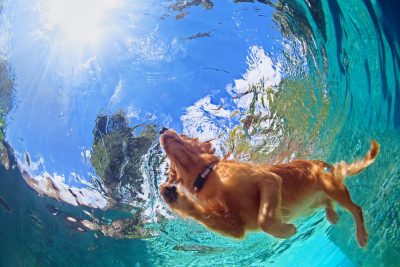 Things are heating up in Melbourne and now is the time to take action and ensure your pet remains comfortable during the warmer months. Because pets can't sweat, turn on the air conditioning or even just move their cage to a cooler spot, many suffer from heat exhaustion during summer. Here are 5 hot tips on how to keep your pet cool and comfortable:
Book your long-haired cats and dogs in for a stylish trim
A new shorter hairstyle will help them to look and feel great!
2. Provide shade
Make sure you have a shaded area in the yard for your pet to hang out with a large water bowl. Place ice blocks in the water when you are leaving for work to help keep the water cool. If the temperature is set to skyrocket, bring your pets inside to stay cool with the air conditioning for the day. Even a darkened tiled room with a fan can be better than outside.
3. Bath time 
For dogs and birds, a bath during the hotter parts of the day can be bliss. Most dogs love dipping their toes or bodies in a paddling pool to help cool off. For birds, use a wide shallow bowl in their cage for them to bathe in. Ensure they have their normal water bowl as well to drink from. Refresh the water daily.
4. Avoid walking your dog during the day 
Can you imagine walking around barefoot on bitumen during a 30 degree plus day? If you wouldn't do it, your dog shouldn't do it. Take walks early in the morning or in the cooler part of the evening once the temperature has dropped.
5. Rabbits and guinea pigs can really struggle over summer
Place wet blankets or mats in the bottom of their cages for them to lay on and ensure they have a supply of fresh veggies to nibble on for extra moisture.
Scratching that Itch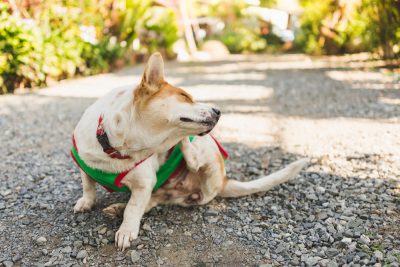 The dreaded itch. An itching, unsettled pet is not a happy one. As we come into spring and summer more pets will develop skin problems in reaction to pollens, food and flea bites. There are three simple things you can do at home to help reduce the itch!
Switch to a skin support diet like Hills Dermcare Defense. Skin support diets offer extra nutrients that help nourish the skin and coat as well as strengthen the natural barrier of the skin to help reduce the severity of a reaction to allergens. They are also free of food products that commonly cause allergies in pets.
Protect all pets from fleas by using a good quality preventative on all your furry friends. Flea saliva is a common cause of dermatitis in both cats and dogs. A single bite can result in itchy skin for hours. Over summer, flea numbers will rise and they will be looking to jump onto any poor soul that happens to walk past them.
If your dog has a grass allergy and gets itchy feet after every walk, try giving them a quick wipe down with a damp cloth or a dip in a paddle pool as soon as you get home. Using an oatmeal based shampoo for full baths on the weekend will also help wash those pesky pollens away and help soothe their itchy skin.
If you have any questions or concerns about taking care of your pet during the summer months, please don't hesitate to get in touch with the team at Vets in Endeavour Hills. Our Endeavour Hills veterinary clinic is open throughout summer and can be reached by calling 03 9700 2264.